According to a survey conducted by the International Textile Manufacturers Federation (ITMF), fashion companies had to cancel and postpone numerous orders recently. In fact, the number of orders dropped by an average of 31% worldwide.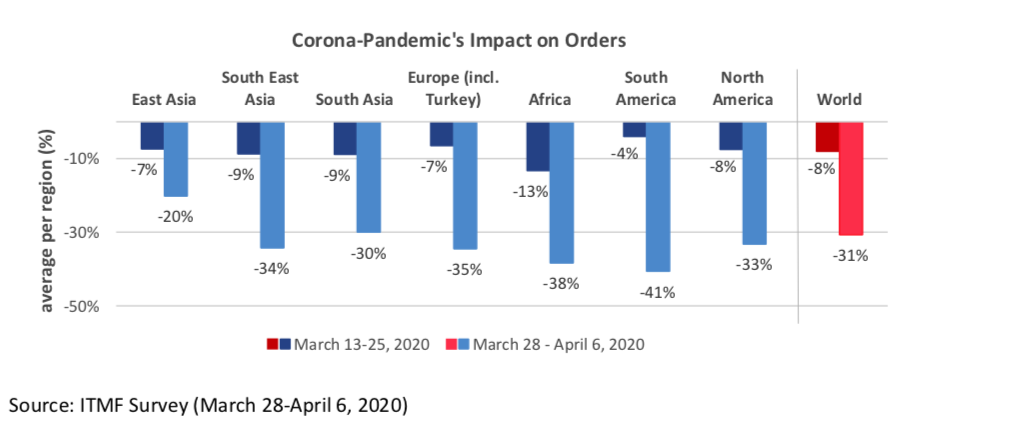 So, what can you do to ensure that your apparel and footwear production company grows in the current situations?
You should leverage advanced technology and automated systems to manage everything better, from design to production, packaging, and distribution. These tips on adapting to the new conditions will help your company growth.
On-Demand Manufacturing
Boosting agility and flexibility to react quickly to post-pandemic market changes is not an option any more. Many industry experts believe that fast, on-demand manufacturing could become the new normal for fashion.
You can use digitization and automation to produce and supply on-demand products in the market quickly and cost-effectively. With an on-demand manufacturing model, you'll not end up producing hundreds of apparel that may never sell.
This can help you improve productivity, reduce costs, and also ensure that there is no fabric waste. On-demand manufacturing will not only reduce your fashion brand's cash needs but also minimize inventory.
It is both cost efficient and sustainable.
Boost Productivity Using PLM
A report by McKinsey & Company found that the companies that will make moves early to improve productivity while ensuring operational and financial flexibility will prosper in 2021.
To strive through these challenging times, you should digitize your product development processes and tie them together. This includes digitizing product ideas, design, development, merchandising, buying, and suppliers, wholesalers, and retailers management.
Using a reliable PLM (product lifecycle management) system for your fashion brand can help you enable optimal collaboration across your team. It can enable you to streamline your product design, sourcing, sampling, and merchandising processes.
A good PLM system such as Wave PLM can help you:
Build and maintain your product library with design and technical details
Track the development of your product samples
Calculate the final costs
Define operations flow, get real-time reports, and prioritize what's important
Oversea production progress
Request price quotes from multiple vendors and negotiate with them
Anticipate customers' needs for the next orders
You can do all of this in one place and ensure that all of your team members are on the same page. This can help you speed up product development and make your fashion products reach the market quickly.
The best part about using PLM is that you can easily integrate other top-notch 3D solutions with PLM for faster fashion manufacturing.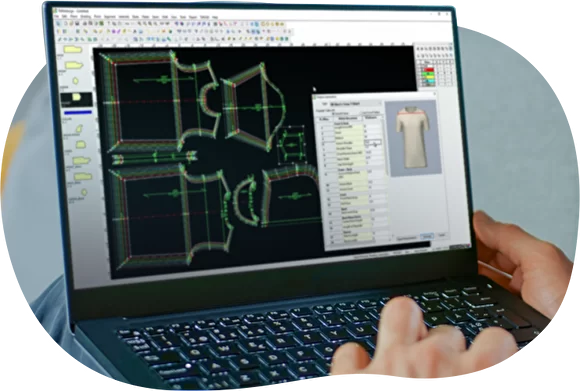 Deploy 3D Design Software for Fashion
Mostly design starts with a sketch, whether it is apparel design or footwear design. There is no doubt that sketching is the quickest way to communicate ideas and it is a crucial part of fashion design. But times are changing. With the advancement in technology, fashion brands are deploying the 3D technology for quick visualization and going beyond just product development.
Using automated 3D software solutions can help you build virtual assets to analyze the look and feel of your product design virtually before the garment is developed. You no longer have to worry about printing your design according to the wrong scale or color.
There are many reliable 3D design solution providers such as TUKAweb in the market for 3D visualization, automated pattern making, and virtual fashion show.
With a 3D design model, you can attract more consumers by taking advantage of augmented reality (AR) and virtual reality (VR). It can help you enable consumers to get a virtual tour of the colors, texture, finish, and the touch and feel of your apparel.
In modern times, product lifecycle management cycles are becoming shorter. You can't prosper through these changing times using traditional processes. That's why it's time for you to adopt technology and automated systems to grow your business.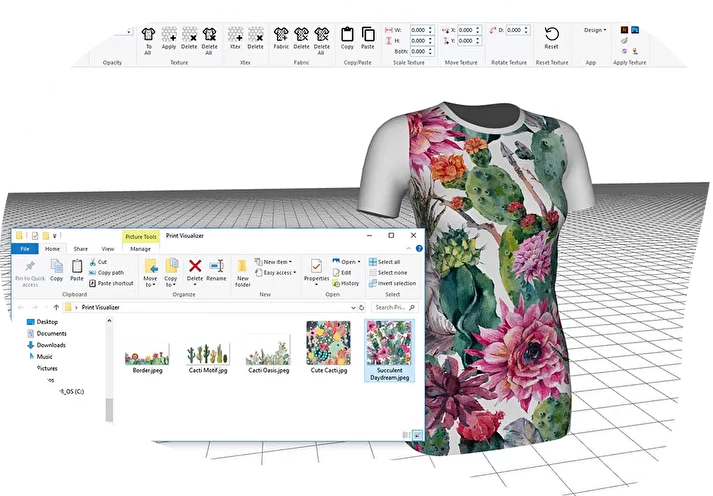 Are you ready to grow your fashion businesses through the post-pandemic market situations?
Consider streamlining your manufacturing processes, from design to sourcing, production, and distribution, using a PLM system. With efficient
product lifecycle management
and automated 3D design solutions, your business will be able to survive and prosper in the new times.
Ready to Talk?
All The Questions May Be Directed To Our Manager